Back to top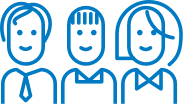 ENVIEM is a multi-brand company with serious growth ambitions. The family company focuses on the sale of fuels at filling stations (manned and unmanned), the production, sale and distribution of lub-ricants, the collection and processing of (oil) waste, new energy concepts and investments in excit-ing start-ups (new ideas, new markets, new business models). 
In everything we do we proudly say: "BE THE ENERGY!"
ENVIEM's main focus is on the following activities:
the international lubricants market;
the selling and trading of fuels (in the Netherlands, Belgium, Germany and France);
the national oil (waste) sector;
developments in new energy.

ENVIEM in top 20 
family companies of the Netherlands
Our dynamic organisation is characterised by an open no-nonsense culture, a result-driven approach and a business-like but informal character. Our priority is optimal customer satisfaction. Together with our employees and with the right work processes, we strive for a high degree of discipline, responsibility, flexibility and productivity. All of these elements give us ENERGY!
Read more about ENVIEM as a multi-brand company here!
ENVIEM employs more than 800 talented and driven people across the Netherlands, Belgium, Germany and France. About 200 professionals work from our different offices and more than 600 colleagues work in various logistics, production and/or sales functions. They are all SPECIALISTS in their field! 
We have our employees to thank for our on-going success and continuous growth. They provide a great deal of commercial, technical and creative expertise in all of the services we offer.  
ENVIEM believes in developing (professional) skills in order to keep stimulating our continued suc-cess. We offer plenty of opportunities for professional and personal development and enable our staff to take their growth and development into their own hands through a talent management pro-gram. Because working at ENVIEM is dynamic and exciting, also for you! BE THE ENERGY and join us!


Do you have any new and innovative ideas? BE THE ENERGY and share them with us! ENVIEM is always looking for entrepreneurs with creative solutions and new business models. Because ENVIEM believes in investing in YOUR future.