Back to top
Each year
we collect
more than
100.000.000
ltr. of industrial
waste!

ENVIRONMENTAL BUSINESS!
A CLEANER WORLD!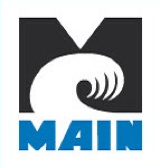 Sustainability is a number one priority for ENVIEM. With MAIN we have a company that focuses on the collection, separation and (where possible) recycling of waste collected from all sectors. Proper collection and the right processing methods make it possible to reuse waste streams. 
MAIN B.V. - Netherlands Maritime Waste Collection - is a service-oriented company that operates 24/7, collecting and processing waste. The name MAIN originated from the maritime sector.
ISO 9001, ISO 14001 and VCA certificated
MAIN is ISO 9001, ISO 14001 and VCA certificated and, when implementing its activities, aims for precise compliance with the Environmental Protection Act, the National Waste Management Plan and the provisions in licences awarded to MAIN.

INTERESTED IN OUR ENVIRONMENTAL BUSINESS?


Do you have any new and innovative ideas? BE THE ENERGY and share them with us! ENVIEM is always looking for entrepreneurs with creative solutions and new business models. Because ENVIEM believes in investing in YOUR future.